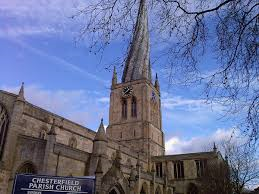 A Brief History
The club was formed in 1978 as a result of a surge in interest in athletics locally, created by the coming of the English Schools Track and Field Championships to the track at Brookfield Community School in July of that year. Training took place during the summer on the cinder track at Queens Park Annexe with winter training at a variety of sports halls.
Initially, competition was in the South Yorkshire T and F and X-C leagues, until we joined the National Young Athletes League (Boys) in the early 80's. Other leagues competed in since included Heart of England League, Central Girls League, Girls Young Athletes League, Notts Mini League, Notts Sportshall League, and Lincs Cross-Country League.
We now compete in the Derbyshire Mini Leagues, Northern League, North Midlands Cross Country League and UK Youth Development Leagues. In the forty plus years of our existence we have produced many County, Northern and National Champions, plus medallists too numerous to mention.
Our Current Facilities
The Club moved its training base to Tupton Hall School in 2008 where we have the benefit of a floodlit all-weather track as well as an indoor sports hall and gym. As the track is not up to full competition standard, we use other local tracks to host League matches.
Currently we compete in the Derbyshire Mini Leagues (Track, Sportshall and X-C) which is for under 11, 13 & 15 athletes, the North Midlands X-C League for all ages, the UK Youth Development League which has a Lower category for u13 & 15's and an Upper for u17/20 athletes and the Northern Senior League. We also enter teams into road & cross-country events. There are also many open meetings as well as County, Regional and National Championships.
The Club trains at Tupton Hall School on Tuesdays and Thursdays at 6.30pm -
8pm, and each session costs £3. We meet from 6.20pm.
If you would like to become a member or find out more details about the
Club please visit the Membership Info page of our website or contact us at [email protected]