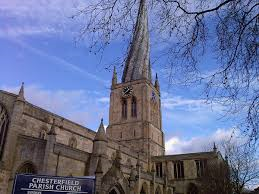 A Brief History
The club was formed in 1978 as a result of a surge in interest in athletics locally, created by the coming of the English Schools Track and Field Championships to the track at, what is now, Brookfield Community School, in July of that year. Training took place during the summer on the cinder track at Queens Park Annexe with winter training at a variety of sports halls.
The Club founders were mostly local school teachers and included the head of Deincourt School (who was the first Chairman), Sandy Ellis, Jenny Weaver (later Guest) who was Secretary for a number of years. Other founder members were the late Frank Curry and Alan Plater. Brian and the late Irene Larder and Frank Gorman, became involved in around 1980.
Initially, competition was in the South Yorkshire T and F and X-C leagues, until we joined the National Young Athletes League (Boys) in the early 80's, winning promotion to the Northern Premier in our first season. Other leagues competed in since included Heart of England League, Central Girls League, Girls Young Athletes League, Notts Mini League, Notts Sportshall League, and Lincs Cross-Country League.
In the thirty plus years of our existence we have produced many County, Northern and National Champions, plus medallists too numerous to mention. When you consider our lack of good all-year round facilities for the first thirty years, we have vastly over-achieved both as a club and in the standard of athletes we have produced. This can be put down to the fact that any deficiencies were more than offset by the standard of coaching, support, enthusiasm and organisational back-up provided by the Club, coaches, team managers and parents.
Our Current Facilities
The Club moved its training base to Tupton Hall School in 2008 where we have the benefit of a floodlit all-weather track as well as an indoor sports hall and gym. Sadly, the track is not up to full competition standard, so we use the track at Spinkhill belonging to Mt St Mary's school to host League matches.
Currently we compete in the Derbyshire Mini Leagues (Track, Sportshall and X-C) which is for under 11, 13 & 15 athletes, the North Midlands X-C League for all ages, the UK Youth Development League which has a Lower category for u13 & 15's and an Upper for u17/20 athletes and the Northern Senior League. We also enter teams into road & cross-country events. There are also many open meetings as well as County, Regional and National Championships.